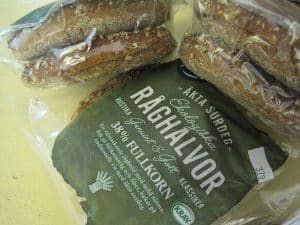 Last week we received our first shipment from Viking Foods. Viking is a Toronto based Scandinavian import company. Today and yesterday,  I enjoyed a great sandwich with a Fazer wholegrain organic rye sour dough bun for lunch. Each package contains 4 buns that toast up like English muffins. The flavour is amazing! Yesterday, I tried mayonaise and Black Forest ham. Today I had Cervelaat salami with Jarlsburg cheese, mayo and cucumber.  Both were delicious!
Here are some of the other products we are now stocking:
Abba sour herring from Sweden….3 types: with carrots & onions; with dill; with Aquavit (Swedish Vodka)
Matjes Herring…we already had frozen salt herring. Now we have matjes herring tidbits and fillets. Matjes herring is cured in a brine…not as sour as "zurre haring". We are selling the fillets by the piece. The pail has already been "cracked open" and I expect those fillets are already history!  We also have Anchovies/Sprats.
Smoked Cod livers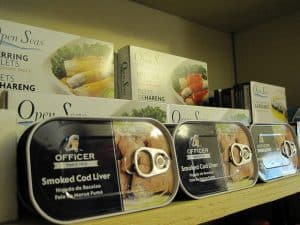 Felix Lingonberries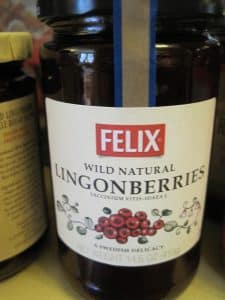 Oululainen Sour Rye Crispbreads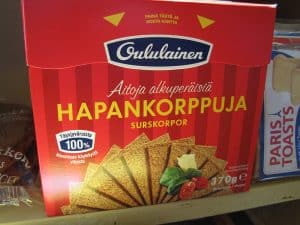 Fish seasoning and spices for Swedish Meatballs
Finnish Sweet and Salt Licorice
Fazer Filled Chocolates & Salmiak filled chocolate bars
Anijs candies.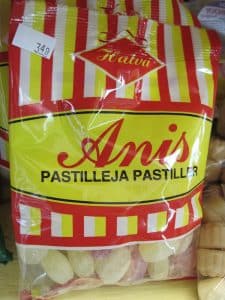 And Smoker pouches for in your BBQ or over your campfire.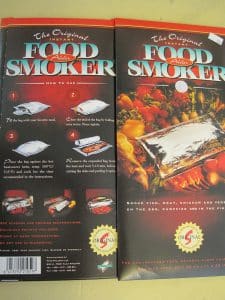 Come in and tell us about your favourite Scandinavian food!