The pandemic has driven many of us home. We are spending less time going to restaurants, movies and other forms of entertainment. We now are creating our own entertainment at home. Many of us find ourselves with more time to cook and  linger as we eat together. We are craving simple timeless pleasures; longing for a simpler time when home was centered around the hearth. Many people are taking this opportunity to be creative, particularly around their homes.
My fingers are always itching to make things. One of my recent projects has  been making charcuterie boards. These are perfect for staging relaxed meals made up of meat and cheese with hearty breads and crackers.  Perhaps you have a chunk of wood sitting around your backyard. Here is what it takes to turn it into a beautiful rustic charcuterie board. Fusion hemp oil and beeswax finishes are the perfect products to condition your board before using it. Or come on in and check out our handcrafted boards.
The first step is to pick out a chuck of wood.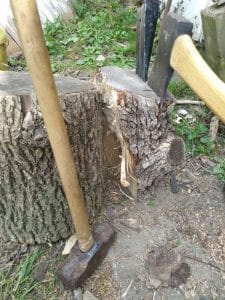 Simple straight logs with no side branches are the easiest to split. However, the difficult to split ones also promise more interesting beautiful grain.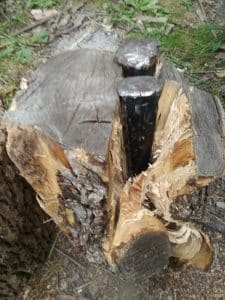 Once I had the chunk I wanted, I put it through my planer…many, many times!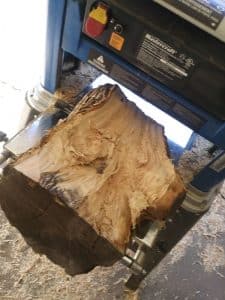 A rip saw could speed this up but it is also tricky to cut evenly when the chunk doesn't sit flat. I also did not have a blade big enough for this hunk! You end up with a lot of shavings but the garden loves that.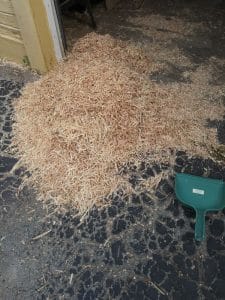 The rough edges are then carved and scraped. This is followed by fine sanding. Finally the wood is treated with food grade hemp oil and beeswax finishes.