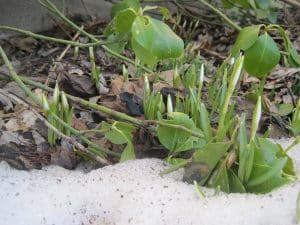 The snow is still evident here in Welland but spring is peeking through!
Snowdrops & anemones…always the first flowers to brave the world each spring. We have also noticed that the people of Welland are re-emerging from winter hibernation.
Our European Pantry sign is no longer obscured by a pile of snow. Now people shopping next door at the Welland Farmer's Market can see our sign again!
What are the signs of spring where you are?