Check out our new cheese knife collection from BOSKA. We now have about a dozen styles of knives available. Choose a knife to match the cheese you are serving.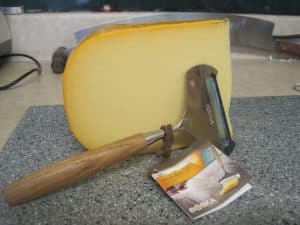 For example, this oak handled slim profile blade is especially suited for semi-firm cheeses that tend to stick to a standard slicer. Great for mild Goudas and Havartis.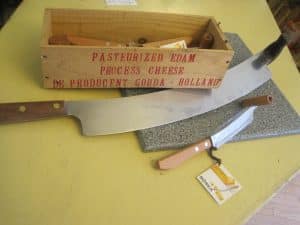 This mini double handled knife will thrill your guests when you serve a firm cheese. I photographed it here with our large store knife that has been used in our family business for over 40 years.  BOSKA knives last and last. Note how the handles are riveted on through the blades of both knives.  The vintage cheese box has also been in the family for years….the cheese it contained enjoyed many years ago!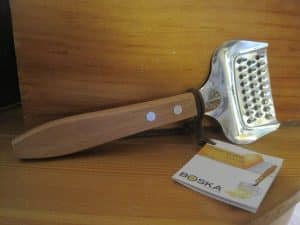 If you want to shred just a bit of cheese onto a salad or into soup, this it the right tool for the task.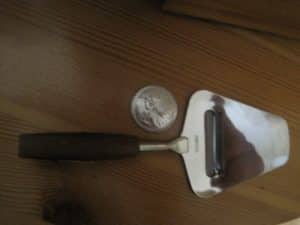 This mini slicer it the perfect size for a cheese board. The perfect price to include several so everyone can slice at the same time! If you like cheese and crackers in your lunch but don't like your crackers getting soft, throw one of these in and make up your cheese and crackers fresh at lunch time.
We have several gift sets to bring to your favourite host.  Or be creative, choose several pieces of cheese, a slicer, one of our inexpensive beech wood boards and maybe a package of our ready sliced salamis.  We'll provide a kraft paper gift bag and ribbon.  You will definitely be invited back!