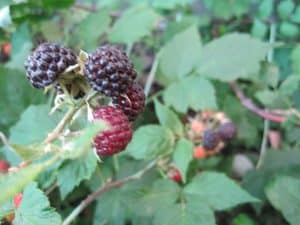 Thanks to some birds years ago, our garden has a patch of wild raspberries. We also let mint grow wild among the other plants.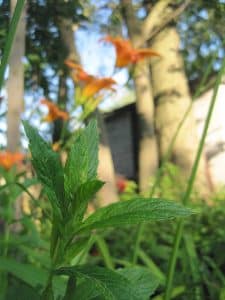 Being able to just go into the yard and forage for fresh produce is an inexpensive luxury at this time of year. Mint and blackberries might not seem like a logical pairing but the freshness of the mint coupled with the heady tartness of the berries is a winning combination. We binge on french vanilla ice cream and berries during these short weeks as long as the berries last. Tonight I sprinkled the ice cream with small nips of mint. I think my guy thought it strange to find green leaf flecks in his frozen dessert but there weren't any complaints.
The berry season will soon be past but we can enjoy this flavour pairing during the rest of the year. A drizzle of Hungarian Piroska fruit syrup and some store bought mint will bring the summer sun at any time of year.