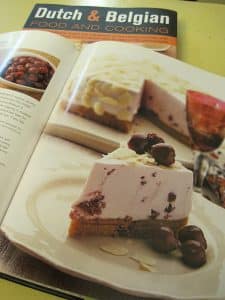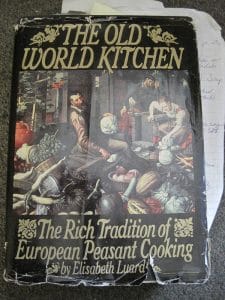 There's nothing like pictures to inspire us to cook but one of my favourite and obviously well used recipe books, "The Old World Kitchen"  by Elizabeth Luard boasts no colour photography. The illustrations are pen and ink drawings by Luard. Yet it is the cookbook I frequently go to for simple authentic recipes that are grounded in history. This morning I had a serendipitous moment. I had pulled out "The Old World Kitchen" and opened it to a Hungarian recipe for handmade noodles.  Luard has a recipe for Tarhonya  or noodle barley. I was pondering whether this was the same as the Csipetke noodles that we sell when Ilona came into the store. I have been on quite the learning curve trying to master the Hungarian names for the products we sell. One customer has taught me how to say, "Delicious!" in Hungarian (as in the title of this post!) or "Volt nagyon finom!" Which means: It was very tasty! Ilona has been especially helpful in my efforts to master some of the Hungarian.  The sounds of the language are starting to become familiar so when she told me the name of the noodle that she couldn't find on the shelf I followed my hunch. My recipe book was still sitting open in the store kitchen. Sure enough Tarhonya was exactly what she was looking for and fortunately I can get it from one of wholesalers…so Ilona will soon get her noodles.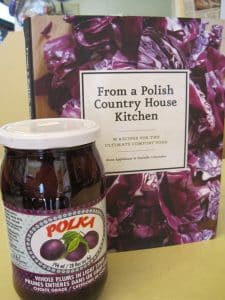 Luard describes tarhonya  as "probably the most primitive noodle dough in the world, the ancient solution to the problem of how to make milled grain palatable, storable and portable." Palatable seems a bit short of nagyon finom! yet Luard says these pearl barley shaped noodles are still made in Hungary today even though the ancient need to preserve milled grains isn't quite as urgent in the modern age. Obviously, tarhonya is delicious or no one would be asking for it anymore. Old world cooking is an antidote to fast food overload. We all crave foods that satisfy more than an empty stomach. Anne Applebaum, co-author of "From a Polish Country Kitchen", writes that immediately after communism collapsed in Poland the Polish people craved foods from the world beyond. "But in recent years, Polish cooks, both amateur and professional, have returned to their roots, launching a revival of Polish cooking on a national scale."  We all crave the foods that babcia, nagymama, or oma cooked. These foods satisfy something much deeper than the bottom of our stomachs.
This is one of the reasons why I am always looking for cookbooks that honour the cooking traditions of different cultures. Yesterday, I scored some new finds. Come on in and check out our cookbook collection. Here's a peek at what you will find:
From Classic French cooking to German, Scandinavian, Belgian, Dutch, South American, Jewish and more.