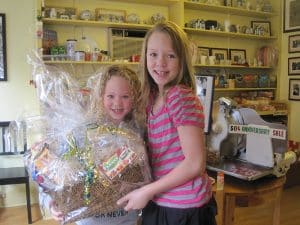 A very happy girl, and her sister picked up her gift basket today. Kendra's name was pulled in our anniversary gift basket draw.  I'm sure she will be sharing her winnings with the rest of the family but she got to pick out a special towel which will be just for her…as she told her sister!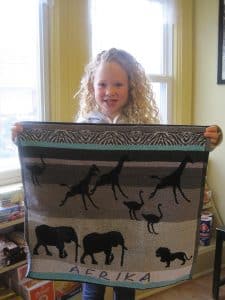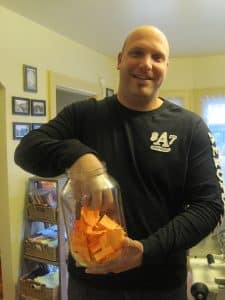 Our thanks to Pastor Andrew of the local Welland Brethren in Christ Church for doing the honours and pulling the winning name.
Check out our new line of DDDDD tea towels and hand towels that just came in.  And don't forget that we make beautiful custom gift baskets.  Put a smile on someone's face today…or surprise them soon for Christmas!