Cheese always impresses guests.  Here are some simple presentation ideas:
1 – Pick cheeses of contrasting flavours, textures and colours (see above)
2 – Add nuts and  fresh or dried fruit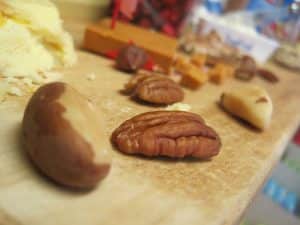 3 – Choose breads, flat breads and crackers that will show case the cheese;  Avoid those that are highly seasoned except with mild creamy cheeses.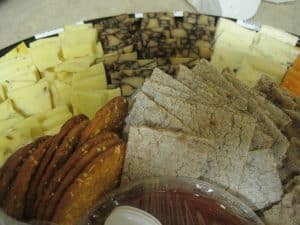 4 – Pepper jellies, fruit chutneys add zest
5 – Artfully arranging your components is simply a question of alternating shapes, colours and textures.  Or simply board a few chunks of cheese.
6 – Go from cheese to chacouterie with the addition of sliced cured meats
7 – Small labels can make it a cultural experience
8 – Don't forget your non-drinking friends when you choose beverages . . . we carry a delicious sparkling apple juice & a variety of de-alcoholized wines.