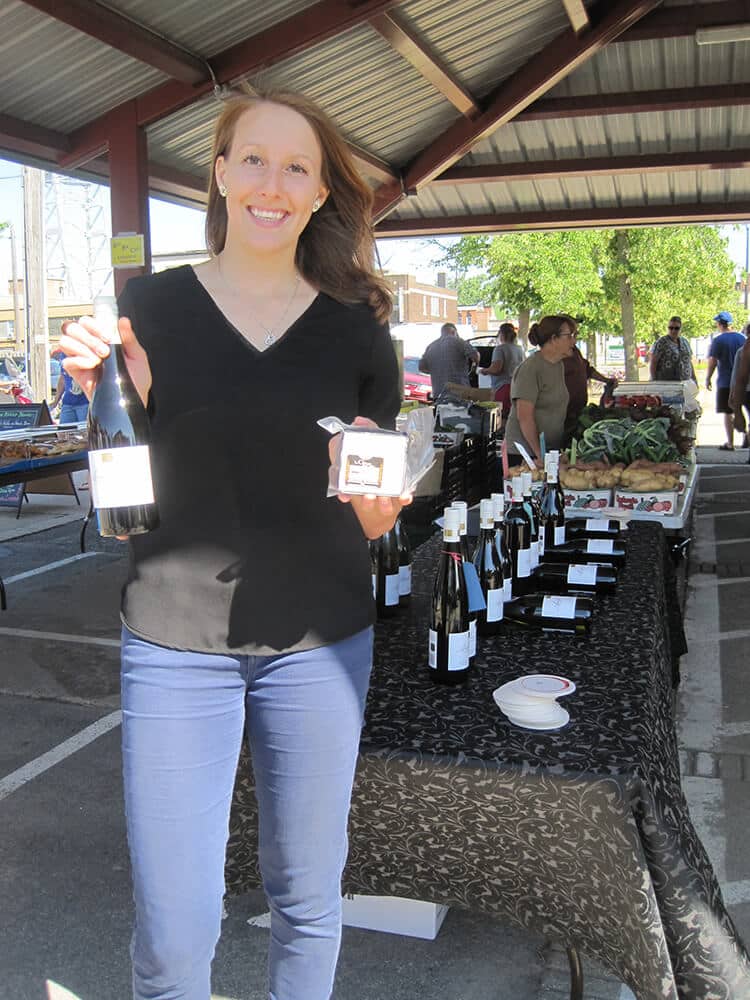 As I walked through the Welland Farmer's Market this morning I stopped to chat with Sarah from Angels Gate Winery in Beamsville. She was sampling their 2013 Gamay Noir so I took a bit next door to our store to introduce it to the cheeses we are sampling today. The Gamay Noir greeted our Chevre Noir like a long lost family member!  So I popped back to the market to introduce them more officially.
Sarah described the Gamay Noir as bursting with red plum, raspberry and blackberry up front, complimented by subtle undertones of toast, cedar and cherry.  Although some people grab for a safe Reisling during the summer months the fresh fruit notes of the Gamay makes it an excellent hot weather choice…especially paired with an aged goat cheddar like the Chevre Noir.
Come on out to the Welland Farmer's Market Saturday mornings. Enjoy a taste of wine at Angels Gate's wine table, meander through the displays of fruit and veggie vendors, and listen to a bit of music.
Then walk next door to The European Pantry to sample our cheeses and meats.
A trip to the Welland Farrner's Market isn't complete without a visit to The European Pantry!