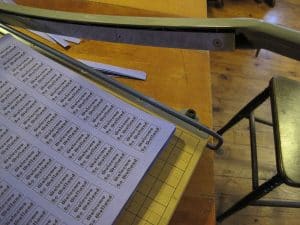 The European Pantry is sending Three Thousand Welcomes to our Dragon Boat visitors coming to Welland August 19-23 to participate in the 12th World Dragon Boat Championships.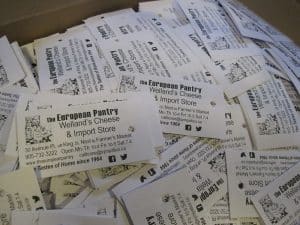 A warm welcome was tied into each of the little invites.  We hope your visit to Welland will be enjoyable.  We wish you all smooth waters and speed as you paddle your way to distinction!
Please drop by our Pantry and introduce yourselves so we can personally welcome you to Welland. We would love to hear where you are from!
On the back of each card you will find a coupon for some sweet savings and a map of our location. Come and explore our wide selection of cheeses and European imports!