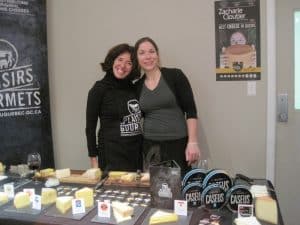 Zacharie Cloutier is the ancestor of probably more Quebecois Canadians than any other man.  He and his wife Xainte immigrated from the Perche province, France in 1634.  They founded one of the foremost families in Quebec. By 1800, the Cloutier descendants numbered close to 11,000.
Today it might be impossible to count them but they include Marie-Chantal Houde (pictured on right) one of the principals of Fromagerie Nouvelle France. Their sheep's milk firm pressed cheese is named for this forefather. Fromagerie Nouvelle France is part of a growing number of farm cheese producers.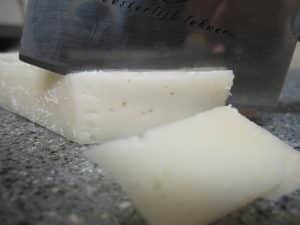 This washed rind cheese is semi-cooked. Ripened from 4-6 months the paste has a buttery caramel flavour with the rich tones associated with a sheep's milk cheese.
It is best paired with a moderately full bodied red wine with strong dark berry undertones but balanced with mild acidity. Try Cattail Creek Cabernet Merlot.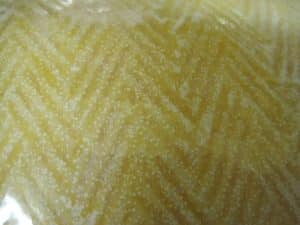 The black raspberry, cassis and Damson plum aromas of this wine will evoke summery days picking blackberries in wind blown brambles. Its refined tannins and spicy vanilla finish will balance well with Zacharie Cloutier's richness.
Serve with some toasted pecans and crusty white bread. As you nibble note the distinct zigzag design on the outside rind of the cheese.
Image Credit: Wikimedia Commons