European Food
We applaud the diverse cultures of our city. Welland enjoys the rich heritage of many cultures. While known for its large Francophone population, Welland also boasts a strong European influence. During the middle of the 20th century, the city became a haven for many people fleeing the turmoil of war and political unrest in Europe.
Welland's strong European history is evidenced in the many cultural halls around town. Long term residents of European descent have not forgotten how they were warmly received, and we continue to welcome new people from all corners of the world.
Through The European Pantry, we express our passion to remember where we've come from by celebrating our traditional foods. We are dedicated to sourcing the products you need to bring the taste of home to your tables.
Come and see what's on our Pantry shelves and let us help you find the cooking products you need!
Recipe Posts from Our Blog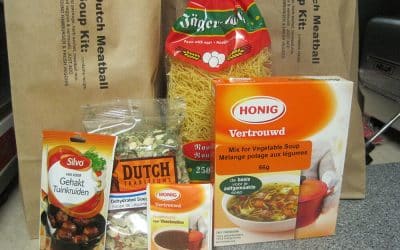 Hankering for some traditional Dutch meatball soup but not sure how to begin?  Pick up one of our Dutch Meatball Soup Kits. They contain all those secret herbs and spices that even the Colonel doesn't know about.  All you have to add is a pound of hamburger, water and...